The Greatest Showman Review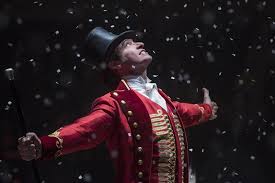 Hang on for a minute...we're trying to find some more stories you might like.
The Greatest Showman, starring Zendaya, Zac Efron and Hugh Jackman, is based on the true story of P.T. Barnum's circus. P.T. Barnum, along with partner Phillip Carlyle, runs a circus with abnormal people such as a bearded lady, dwarf sized man, dog boy and "siamese twins."
When Barnum, played by Jackman, first appears in the movie, he is the ringmaster of a large, successful circus which does open, but did not happen  easily. Barnum shows the audience that one can achieve anything if they set their mind to it. "Comfort, the enemy of progress."
The movie is entrenched with an amazing, inspirational soundtrack. Throughout the soundtrack, I enjoyed the contrast between the characters Jenny Lind, the opera singer, who sang "Never Enough" and Lettie Lux, the bearded lady, who sang "This is Me." Lind as an opera singer has all the grace, elegance, beauty and applause that Lux, as a circus act, will never have, yet Lux comes to accept herself for whom she is.
The Greatest Showman was such an inspirational movie as well as soundtrack. I would recommend it to anyone and everyone in need of a little uplifting spirit. I give this movie a 5/5.