Ekiden Race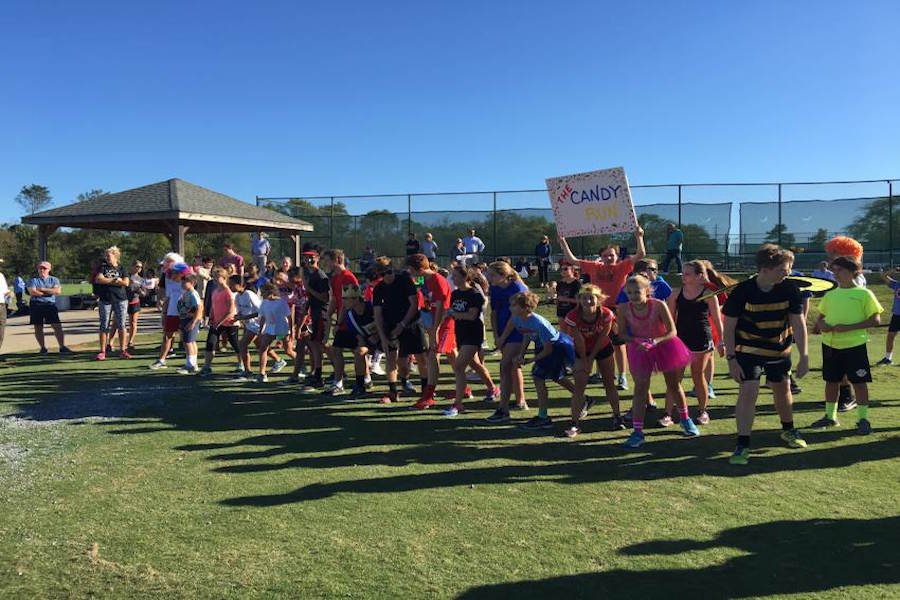 Ekiden is an exciting cross country event that combines costumes, teams and most of all running. Ekiden is meant to be a team event that combines high school and middle runners to show the younger kids the fun of running cross country in high school. All the cross country runners really enjoyed their experience at Ekiden this year.
"The ekiden is a cross-country tradition at Darlington and it is to give a connection between the high school and middle school teams to encourage the younger students to run in high school," junior Ashley Hankinson said. "There are many teams of four dressed in a different theme, running a two-mile race around the coyote trail, on campus."
There were many outlandish and unique costumes in the race this year.
"This year my team dressed up as "running a-latte" and consisted of Anaya, Grant, Trang, and I. The team came in second for costume and ran a good race," Hankinson said.
Along with ekiden being a fun race, it also a good time to let the runners somewhat relax after a busy schedule so far this year, including a trip to Disney.
"I love ekiden because it's a relay so it's less nerve wrecking of a race and it makes the competition more intense. ekiden is a great race to relieve your stress and just have fun," sophomore Anish Patel said. "It was fun getting to know and bond with the middle school cross country team. It was a great experience and all the costumes were very creative."
Some teams and runners were more successful than others, but the consensus was that it was a fun event.
"I won the best costume for the third year in a row. I love ekiden because it's a great experience to meet new people from Darlington," sophomore Camille Temple said. "I love ekiden because it's a great experience to meet new people from Darlington."