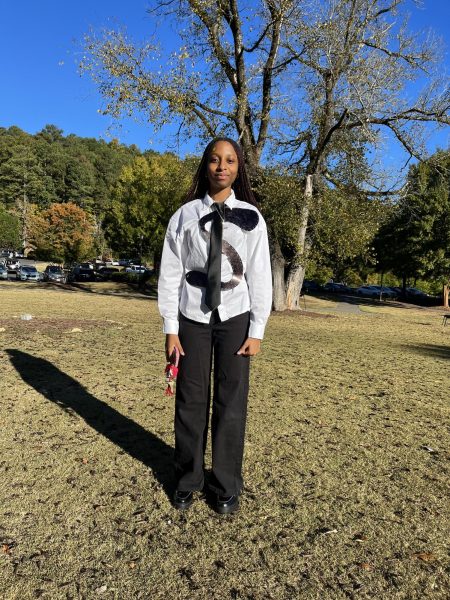 This is Eloghosa Eke from Nigeria who goes in the 11th grade. Today she's dressed like Steve Lacy, dressed in white blouse. Above was hanging a big "S" , she also wore a black tie, and black pants. Eke took one day to prepare this costume. She decided to choose this singer because she likes the music that he produces.  " I like his music, and the costume is easy" is what Eloghosa Eke said. To be another person broadcasts a different feeling from a normal day, "It was cool, It was kinda like seeing other people recognize who I was. That was fun, and I listened to a lot of his music today" is what Eloghosa Eke said.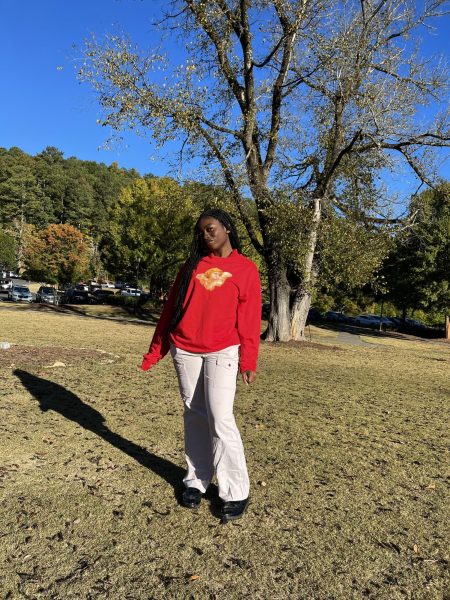 This is a 10th grader Naimah Gbajabiamila from Nigeria. Her costume of the "dress as your favorite character"-day was Tyler The Creator. 
"I really like his music and I like his energy and I mean he is Tyler," Gbajabiamila said.
 Last night she got her inspiration to dress up as him from the inspiration of his music. 
"It's cute, I'm glad I don't have to wear my uniform this week," Gbajabiamila's thoughts about Homecoming week.