Amazing Atlanta Falcons Reach Super Bowl LI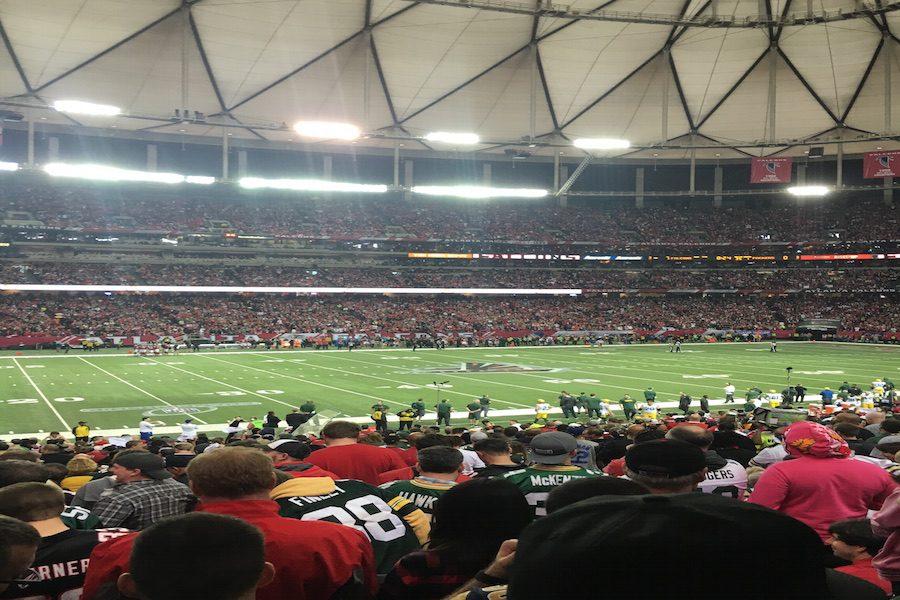 Loading ...
The energy at the final Atlanta Falcons game in the Georgia Dome was like no other Falcons game I have ever been to. It was a historic day in Atlanta, considering the fact that it was their final game in the Georgia Dome playing for a spot in Super Bowl LI in Houston.
The fans were relentless in their screaming and yelling during the game. Everyone refused to sit down during the game, so if you wanted to be able to see the game you had to stand up the entire time.
The Falcons quickly got up 17-0 after a missed field goal and fumble by the opposing team, and they never looked back. The Falcons ended up defeating one of the best teams in the NFL in the NFC Championship, the Green Bay Packers, 44-21 in a blowout game. This shows how good this Falcons team really is.
Matt Ryan ended the game with nearly 400 yards passing and five total touchdowns. The Falcons star receiver, Julio Jones, ended the game with 180 yards receiving and two touchdowns.
They will be facing the AFC winner, the New England Patriots, in the Super Bowl, opening as -3 betting favorites against the Falcons. The Patriots defeated their opponent the Pittsburgh Steelers 37-16 in the AFC title game.
Although the Falcons are underdogs in this Super Bowl game, they should have a great chance to win. They have the eighth best offense in NFL history, and their defense has played better than expected in recent weeks. I am really excited about one of my favorite teams making it to the Super Bowl, and I hope the can beat the Patriots and bring a title to Atlanta.