Review of Justin Bieber's Purpose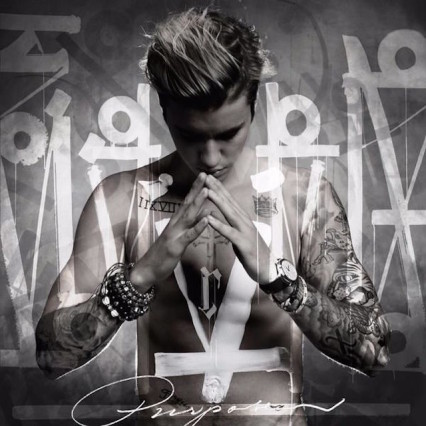 There was a lot of hype awaiting Justin Bieber's new album.
The child star hadn't released an album for three years and there were many questions on whether his music would be as ruined as his reputation. Throughout these past three years, Bieber has been no stranger to scandal.
Between peeing in a bucket, hitting pedestrians with his car and abandoning his monkey in Germany, Bieber had to go above and beyond with his fourth album to prove to everyone he still has what it takes to be successful in the music industry, even with all his time off.
And impress he did, Purpose features a mature sound with catchy and emotionally vulnerable lyrics on top off strong beats, and I must say it is his best album to date.
Purpose is filled with electro-dance songs made up of feel-good beats and memorable lyrics. He keeps a constant sound through the album, even though he has many collaborators from Halsey to Big Sean to Scrillex and Diplo.
Songs from the album started dropping late this summer.
The first single of the album, "What Do you Mean?", came out this past August. This was the first single released by Bieber in the last three years and caused quite a frenzy. With its consistent  beat, catchy lyrics, and amazing video, it was obvious that Justin Bieber was back and better than before.
Bieber uses Purpose as an apology to all those fans he has let down in these past few years.
From "I'll Show You" to "No Pressure," it's obvious he is apologetic for his previous mistakes in these past few years and pledges to do better in the future.
"Sorry" is upbeat and features bursts of trumpets and fun background vocals to add a special flare to this track. The lyrics in "Sorry" are both mature and sincere.
Overall this album is very strong and a much needed success in Bieber's recent track record. He sounds humbled, mature, and vulnerable, which is exactly what he needed.