Preparing for RUMPUS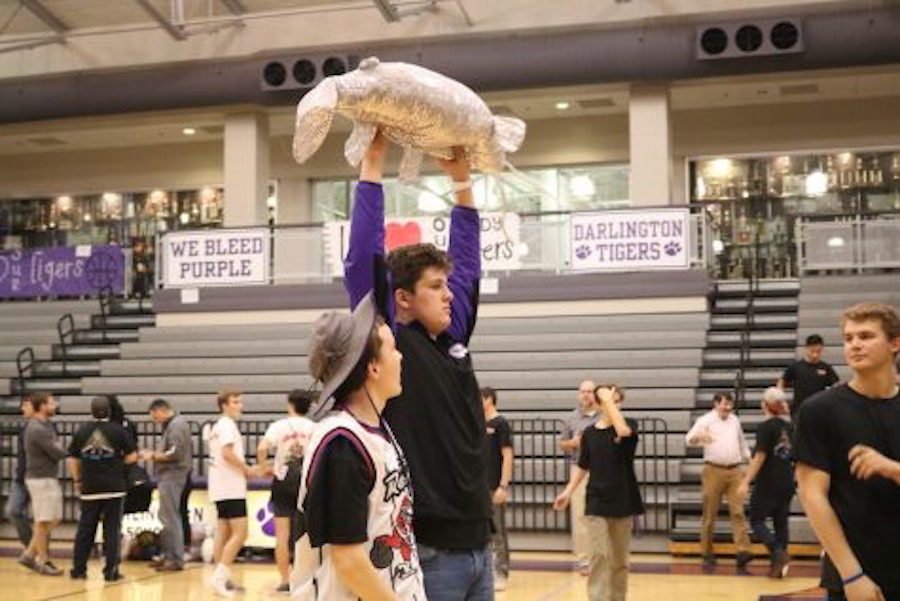 RUMPUS is one of this school's biggest events of the year, so a lot of preparation must go into it. Most of the preparation is done by the head prefects of each house.
"Preparing for RUMPUS as head prefect is challenging because you have to think of what is best for the entire dorm, and make sure everyone gets involved," Thornwood head prefect Rainey Scarborough said. "It is a matter of time management and appealing to the dorm and communicating with the leader team."
One of the head prefects' biggest jobs is deciding what jobs each of their leaders will do.
"The biggest part of RUMPUS preparation is delegating. As the head prefect, I take advantage of the wide variety of skill sets contributed by my leader team," Cooper head prefect Lilley Washburn said. "Delegating roles to each individual leader makes the job much easier to achieve, teamwork makes the dream work."
It it also important to have a hard-working leadership team that gets the job done.
"Summerbell has a fantastic leadership team this year, and it has been a joy to work with everyone," Summerbell head prefect David Hagler said. "A lot of work has been done and a lot still has to be be done but I know it will all pay off."
The head prefects feel very confident about their chances in this year's RUMPUS.
"This year we started very early, so I feel confident in all of Thornwood's events for the weekend," Scarborough said. "We are trying to be prepared for whatever comes our way this weekend, but you never definitively know "
Some head prefects feel like they are the number one team going into the weekend.
"Summerbell is on top this year. We were really hoping the other houses would step up and pose a real threat" Hagler said. "I'm looking forward to a great RUMPUS with a great group of guys."