Black Panther Review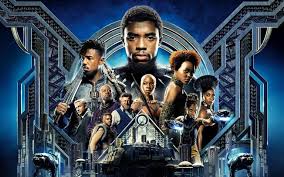 Hang on for a minute...we're trying to find some more stories you might like.
Black Panther, directed by Ryan Coogler, was released February 16th, 2018. The movie is a fantasy/science fiction coming out of Marvel Studios. The movie entails the life and rising of T'Challa into his throne. T'Challa returns home to his native land Wakanda, a thriving nation in Africa to become the newly crowned King after the death of his father. Taking over a kingdom is no easy task though, as he is challenged twice for his rightful place as king. One of these conflicts not only threatens his family and home, but also the safety of the entire world. T'Challa must fight one of the toughest battles of his life not only as king, but also as Black Panther, to save the world or follow in his father's footsteps and die trying.
The movie has many action packed scenes and high intensity but the dialogue spoken in different parts of the movie is actually very deep. Just when you think the movie is at the climax of the plot, it takes a whole new spin and the unexpected happen which grabs your attention and never lets it go. The movie sends you through a multitude of emotions and has one of the most powerful endings that I have seen in a movie. I give the film a 5 out of 5.