Girls' Basketball Gets a New Coach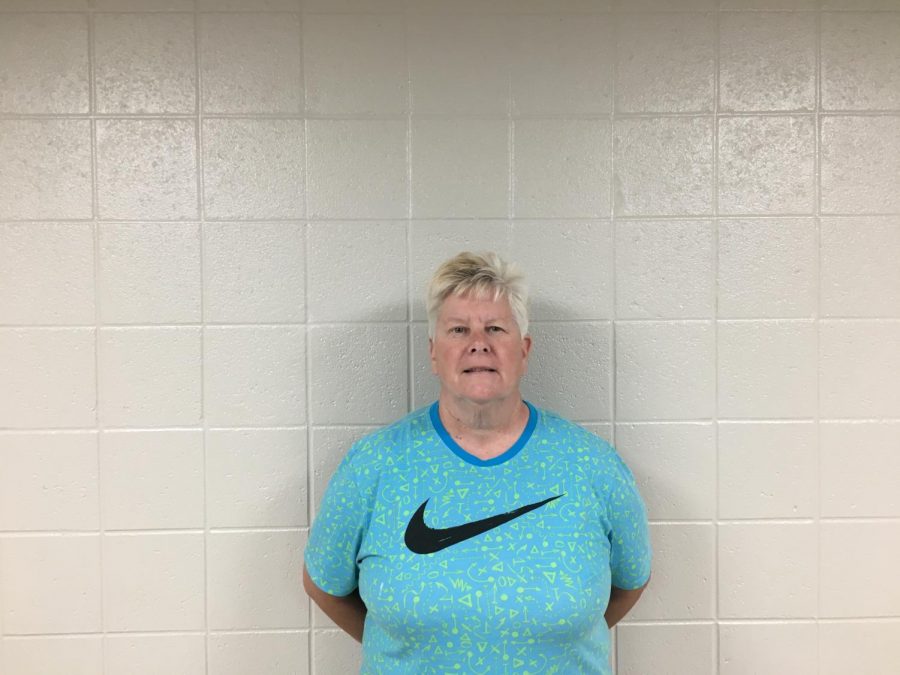 Kasey Barnette, Staff Writer
April 24, 2018
With Coach Tommy Atha stepping down, the position for a new head varsity girls basketball coach presented itself, and the position was handed to Coach Hazel Hall for the 2018-2019 school year.
Hall joined the Tigers for the 2016-2017 season, acting as community coach for the past two seasons and providing the team with new insights and perspectives from her previous years of coaching and playing.
"I think the major thing that Coach Hall brings to our team is just her knowledge of the game. She has coached over 30 years and is a real asset to me and the girls at this point, and she really loves to share that knowledge and teach us," sophomore Caroline Dingler said. "I think everyone understands that, and because of that, I think we really listen when she is trying to explain things. She's just a really great coach and cares for all of us. She really pushes us to work hard and hopefully, we will continue to do that in this upcoming season to further along what we started this year."
Atha, who has been the head basketball coach for the past two years, made the decision to step down. After coaching alongside Hall, he felt comfortable that the team would be left in good hands.
"There is no way I could have been able to be the head coach without her partnering with
me in the program. I have known Coach Hall for a long time and have always had tremendous respect for her programs," Atha said. "Having spent the last two years with her, I have seen up close why her programs have been successful. She is a tremendous teacher of fundamentals and has the ability to translate to her players. She relates well to the girls and knows how to push them to be their best."
Hall's experience both at Darlington and outside of the school have encouraged her to continue coaching.
"I've been coaching for a really long time at high school, college and even coached middle school boys," Hall said. "I was a point guard and always saw the floor really well, so that's kind of how I look at the game while I'm coaching. I love the teaching part of the game and the competitive side."
Hall has high hopes for the season after getting to know the team and its potential. The past year was filled with many difficulties, including around seven injuries to the eleven players on the roster, two of which were season-ending.
"I hope that we can keep everyone healthy and make a state tournament run like we did two years ago. We've got to get our injured players back and ready to play, work hard on fundamentals, try to improve every day and have a good time while we're working," Hall said.
As the summer season arrives, the anticipation of both the players and coaches continues to mount.
"Coach Hall brings lots of energy to our team, and I'm super excited to have her come and bring back that intensity and good energy. She's already taught us so many new skills, and I can't wait to see what other skills she brings this year," junior Annabelle Braden said.